ENRICHING THE LIVES OF FAMILIES
LIVING WITH CANCER
Horse Power for Life is a nonprofit 501(c)(3) organization dedicated to helping cancer patients and survivors of all ages improve their physical and emotional quality of life by providing an educational and therapeutic horsemanship program, free of charge. Our mission is to help families living with cancer focus on their minds, bodies, and souls, rather than the disease while learning about horses in an atmosphere of professionalism, teamwork and fun.
Horse Power for Life provides professional horsemanship instruction for men, women and children of all ages, who have been affected by cancer. We offer our services to cancer patients, survivors, and those who have lost a family member to this terrible disease. In addition, we encourage family members to participate in the program with the person diagnosed.
The core of the program includes 90 minute sessions and guides students through all aspects of horse care from basic grooming to leading horses to riding. Our program is customized for each individual based on their age, skills, experience, comfort level, health and physical ability. Students are encouraged to become Ambassadors to the program at the completion of the course, offering their newly acquired knowledge to new families entering the program.
"​​As a cancer survivor, the threat of the disease remains part of my life, so being able to focus on myself by taking riding lessons and being involved with these magnificent animals is a dream come true."
STUDENT
Breast Cancer Survivor
Benefiting families fighting cancer
​
Walk where you want and when you want to support families living with cancer.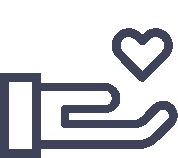 One hundred percent (100%) of all donations go directly toward caring for the horses and growing the organization so we can continue to provide FREE services to the students.